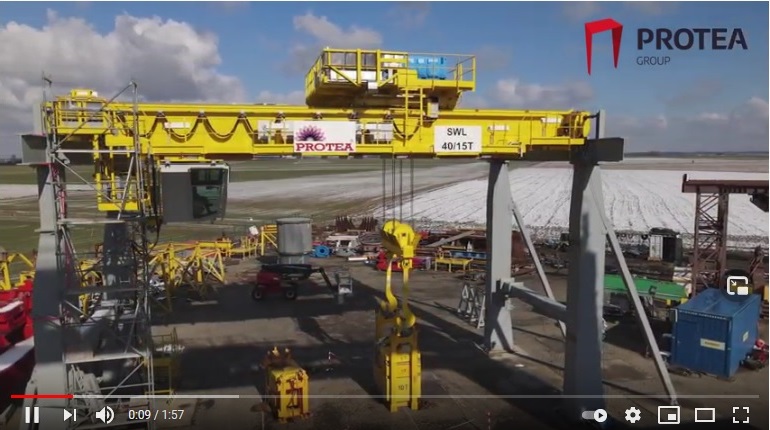 Hot Metal Crane functional test video
On 05.03.2021, on the premises of the Protea Group Production Plant in Ligota Górna near Kluczbork (Poland), the comprehensive functional tests of the Hot Metal Crane device with a lifting capacity of 40T, manufactured for RHC Deutschland GmbH, took place.
We invite you to watch the movie from those tests.

We invite you also to watch the other materials on the PROTEA Group YouTube channel.