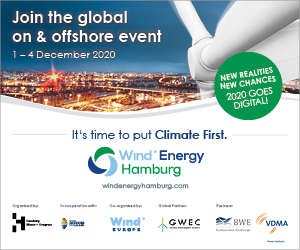 Wind Energy Hamburg 2020
On December 1-4, the world's largest wind energy fair – Wind Energy Hamburg – will be held.
This year, due to the COVID-19 pandemic, the event will take place in a completely digital form.
It is certainly a great challenge for the organizers, but the program looks promising.
Both specialist conferences, devoted to innovations in the field of the wind energy generation, as well as discussion panels, during which the participants will be able to exchange experiences, learn about the opinions and expectations of potential customers and seek the experts' advice.
PROTEA Group has already recognized the RES market as one of its business priorities a few years ago and has been contributing to the development of wind energy for some time, therefore it will actively participate in this event.
WE INVITE you to visit our virtual stand.