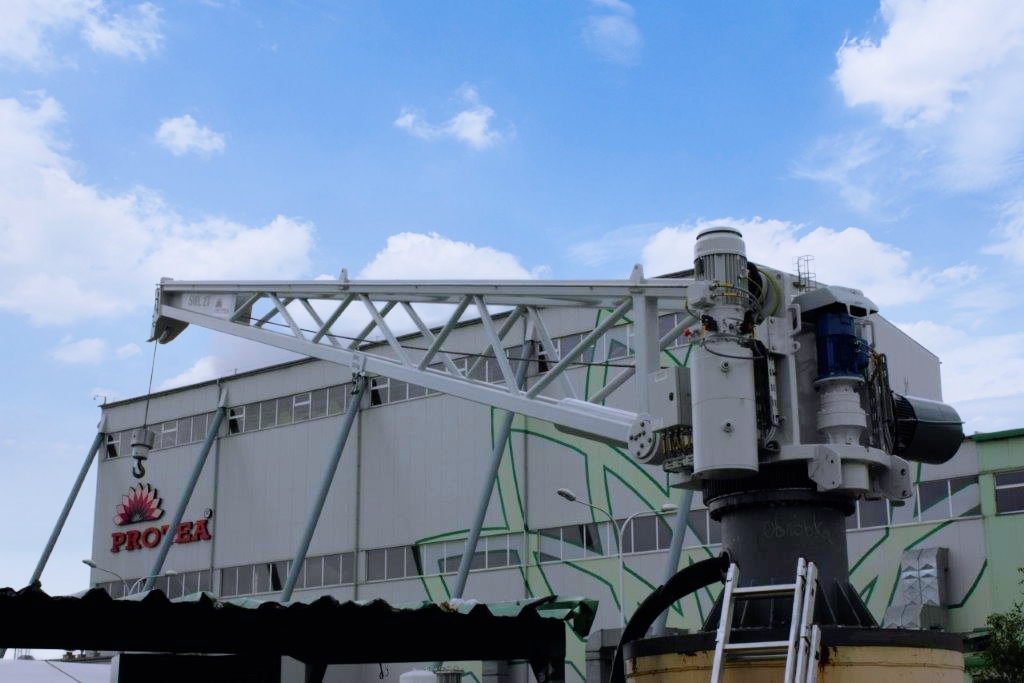 SERVICE CRANES – FACTORY ACCEPTANCE TESTS
We are pleased to announce that on June 26, 2020, the FAT tests of the service davit intended for operation on the windmill of the ThortonBank 1 offshore wind farm took place. This is the first of six devices that will be installed on the wind field off the Belgian coast.
In addition, we would like to inform that the davit is a prototype device that has been designed and tested as a part of the internal Protea project, which was co-financed by the National Center for Research and Development from the "Operational Intelligent Development 2014-2020" program.
This product also fits into the company's strategy to increase the share of sales of equipment on the offshore renewable wind energy market.